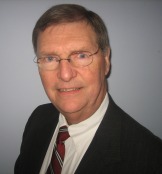 An experienced executive with a 40+ year successful track record in Defense C4I. with extensive Engineering / Program Management / Business Development accomplishments in the Defense industry and with US Army CECOM.  Associate with Michelli Associates with a focus on solicitation review, and proposal development and review, as well as offering in-depth background in the technical and programmatic aspects of tactical communications.
Prior experience includes 30+ years of increasing responsibility with several leading Defense industry firms including L-3, DRS, General Dynamics and ITT. He has directed the pursuit of major opportunities in the US Army and US Marine Corps and acted as Capture Manager and/or Proposal Manager. He has participated in Pink Team, Red Team and Black Hat Reviews under several proposal preparation methodologies including Shipley and SM&A. He has developed company business forecasts, strategic plans, and capture plans, managed technical development and support teams, and authored system and software technical architecture documents and program performance specifications.  Additionally Mr Kubinec has 11+ years as a CECOM engineer / manager participating in acquisition related activities, including developing Statements of Work, system and product specifications, technical evaluation guidelines and documents, and sitting on Source Selection Evaluation Boards (SSEBs).
Mr Kubinec holds a BSEE from New Jersey Institute of Technology, and an MSEE Fairleigh Dickinson University.