On Extended Leave of Absence –
Ernie is currently on an Extended Leave of Absence from MAI. In September 2015, Ernie was appointed the Director of the US Cyber Command's Point of Partnership Initiative in Silicon Valley, CA., a specific focus and brainchild of SECDEF Aston Carter to bring together the best and brightest companies in our Cyber Warfare efforts. We congratulate Ernie on his appointment to this important, high level position and we wish him well.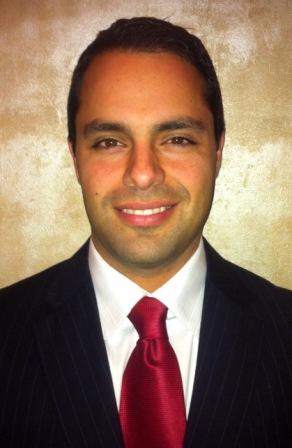 Over 10 years of project management and consulting experience in both the public and private sectors.  Associate of Michelli Associates focusing on client business development, corporate strategy, change management and process improvement initiatives.  Prior experience includes management consulting with Deloitte's strategy and operations service area, where Mr. Bio worked with clients spanning the DoD, Intelligence community and aerospace & defense.  More recently, Mr. Bio led business development initiatives with national carriers, building owners and Federal agencies for a telecom startup that focuses on the convergence of patented 4G LTE small cell cellular and energy management technologies for enterprise buildings.  As co-founder a small holding company that builds and operates national franchises, Mr. Bio has extensive experience with launching and growing small businesses.
Prior to entering the private sector, Mr. Bio enjoyed a successful career as an F-16 fighter pilot, completing his flying career with the Air National Guard's 177th Fighter Wing.  He completed 2 combat tours in Iraq, conducting close air support and ISR missions in support of Coalition troops, as well as staff tours at the Combined Air Operations Center (CAOC) in Qatar.  Currently, Mr. Bio is an Air Liaison Officer (traditional Guardsman) and LtCol. (select) with the 227th Air Support Operations Squadron, where he is a fixed wing weapons and tactics expert and primary advisor to supported Brigade ground commanders.
Mr. Bio is a graduate of Loyola University (BS Cell & Molecular Biology), NYU Stern (MBA), Air University (Air Command & Staff College) and holds an active TS/SCI clearance.