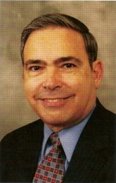 Over 30 years experience in project management of telecommunications and information systems, consulting services and management of multi-disciplined work forces. President and COO of MICHELLI ASSOCIATES, INC., with proven success, specializing in business development activities for the federal market, including Army and DOD IT, command and control, communications and intelligence systems. Clients include major government focused IT and telecommunications firms, as well as commercially focused enterprises and numerous small businesses.
Prior government experience includes management of over 300 program management personnel responsible for implementation of Army telecommunications and information systems as the Director of the Army Information Systems Management Activity (ISMA) and Deputy PEO for Strategic Information Systems (PEO SIS); setting technical standards for sustaining base systems as Associate Technical Director for the Army Information Systems Engineering Command (ISEC); and developing Army, Navy, Air Force and Marine Corps tactical C3 equipment production plans as Director of Plans and Programs in the Office of the Secretary of Defense Joint Tactical C3 Agency (JTC3A).
Mr. Michelli completed his undergraduate/graduate studies at MIT, NJIT (BSEE), Rutgers University (MSEE), Farleigh Dickenson University (MBA), the Defense Systems Management College and the Air War College. He has served two four year terms as a Trustee of Monmouth University and now serves as the Chairman of the Monmouth University Society of Trustees. He is also a Managing Director of the Michelli Family Foundation, a private charitable foundation focused on Education, Healthcare and Philanthropy Awareness.